We're very excited to announce 5 new Android apps for WallpaperFusion!
WallpaperFusion has so many amazing images, we wanted to simplify getting these great images, and make changing your Android wallpaper completely automatic. Just launch the app, set the timer interval, optionally select "Greyscale" or "Darken" and you're done! New images will be loaded automatically based on your settings, and your Android phone or tablet will always look amazing and fresh!
100's of wallpaper images per app
Configurable timer intervals
Automatic greyscale option
Automatic darkening option
Option to only load images over WiFi to save on mobile data charges
'Weather' and 'Time of Day' apps use your current location to give you relevant images!
No ads!
You can find the new apps here, enjoy!
Screenshots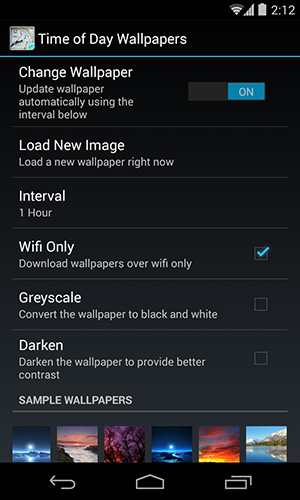 Time of Day Wallpapers for Android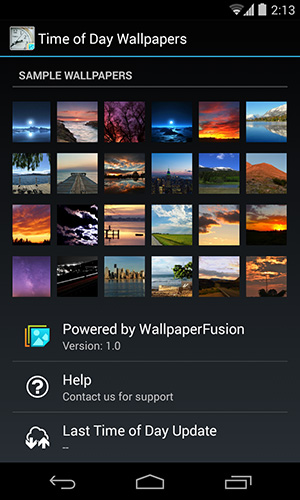 Time of Day Wallpapers for Android